Childcare
To Register for Sunday Evening Choir/Childcare or Wednesday Evening Childcare, please register below. If needing to register for both evenings, please register for each evening separately.
Registration for Sunday evening choir/childcare is for ages birth – four. 
Children 5 years old – 6th grade who will need childcare should complete the Children's Choir registration available on the Children's Ministry page.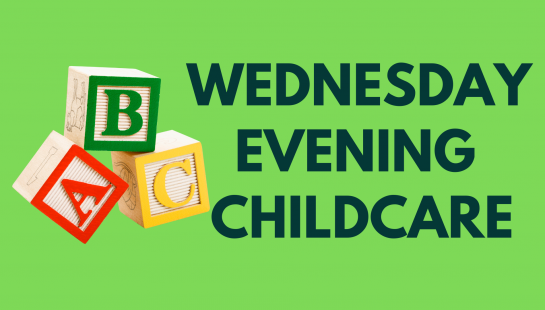 Registration for Wednesday Evening Childcare is for ages birth – 3 years.
**Childcare on Wednesday evening is reserved for those who are serving in a ministry on Wednesday evenings.**
Children ages 4 through 4th grade should register for Awana and children in 5th – 6th grade should register for Area 56. Registration for Awana and Area 56 can be found on the Children's Ministry page.