UPCOMING EVENTS & SIGN-UP FORMS
TRUNK OR TREAT
Our annual Trunk or Treat community outreach event is coming up soon and we need your help! We need:
1) Volunteers! We need people to participate in this ministry opportunity!  Volunteer to host a trunk, help oversee inflatables, serve in concessions, or be a candy runner. We need at least 25-30 trunks hosted by individuals or classes (classes can host multiple trunks).
2) Donate Candy! Please place bags of individually wrapped candy in the bins located around the campus!
Trunk or Treat cannot happen without you!
Register Here to Volunteer for Trunk or Treat
MISSIONS BANQUET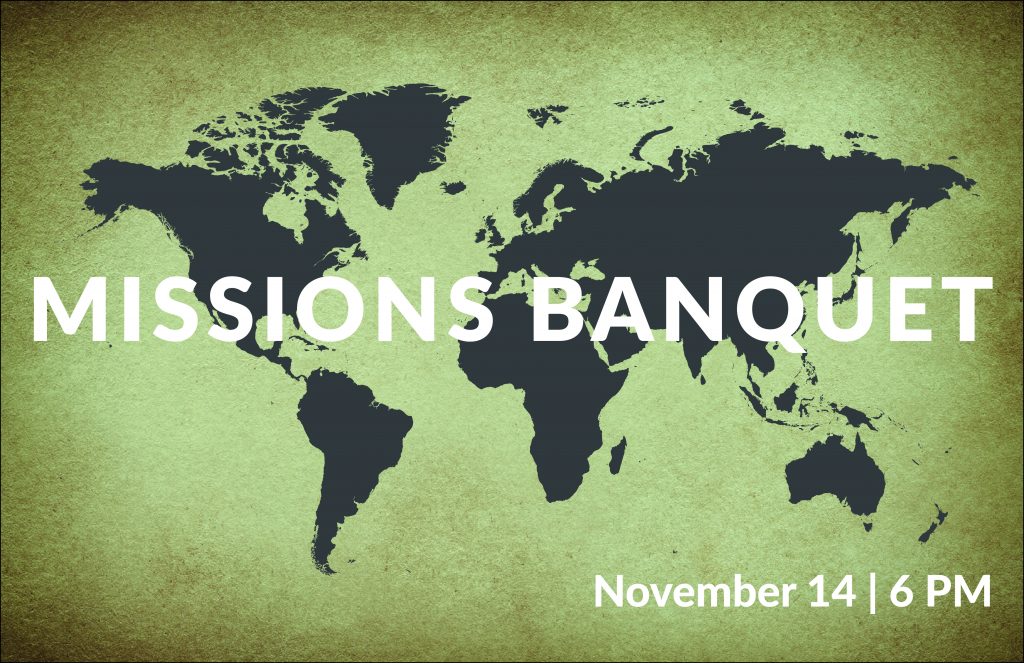 Come hear updates from our five missionary families at our annual Missions Banquet and Lottie Moon Christmas Offering Kickoff.  The banquet is a church-wide, pot-luck dinner.  The church will provide the meat, drinks and rolls – please bring a side dish or dessert to share!
Reservations are not required!
We are asking each of the Bible classes and COMGroups to decorate a table or two.  If your group can decorate a table, please contact Anita Hunt at 918-508-9660.
Children's Choir and Childcare are still happening.
Mission Trips
Check back for our upcoming mission trips.  
Click here to see previous mission trips.
Children's Ministry Events