UPCOMING EVENTS & SIGN-UP FORMS
---
Our annual Trunk or Treat community outreach event is coming up soon and we need your help!  We need:
Volunteers!  We need people to participate in this ministry opportunity!  Sign up in your Bible class, at the Missions table in the foyer, or by clicking here to volunteer to host a trunk, help oversee inflatables, or be a greeter.  We need at least 30 trunks hosted by individuals or classes (classes can host multiple trunks).
Donate Candy!  Please place bags of individually wrapped candy in the bins located around the campus!
Trunk or Treat cannot happen without you!
Mission Trips
To learn more about our previous mission trips click below.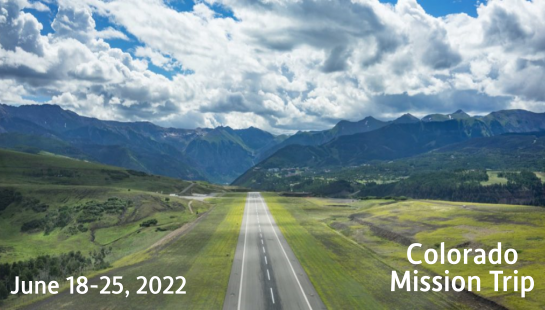 Possible Dates: End of October or first or second week of November
Our partnered IMB missionaries in Vancouver, Canada have asked if our church could bring a small mission team to help with reconstruction efforts for their ministry center called House of Omeed.  The ministry center is relocating to a new place beginning the first of the year, and they have some inside renovation work that needs to be done on their new building.  
The House of Omeed is a registered charity governed and run by people who were once refugees themselves.  They offer loving care and support for newcomers, refugees, and people in the Middle East. From the conception of their charity, God has been faithful in enabling this special ministry to help thousands of newcomers and refugees in their hardships.
The major renovating needs:
Demolition of selected walls and flooring

Lay new upstairs laminate flooring

Epoxy paint ground level concrete floor

Paint outside building

Replace windows

Replace furnace/heat pump

Electrical/wiring work

Install small kitchen cabinets

Minor repairs indicated in the inspection report.
Each participant needs a passport to enter Canada.
Effective October 1, all COVID restrictions (testing, quarantine, etc.) have been lifted for those traveling to Canada.
For more information, please email Pastor Rich Johnson at rich@arrowheights.org or call the church office at 918.455.5020 ext. 200.
GRIEF SUPPORT GROUP
Help and encouragement after the death of a loved one
GriefShare is a special help and support group for people experiencing grief and loss of a loved one.  It is designed to offer encouragement and help you rebuild your life.  We meet on Tuesday evenings (September 20 – December6) from 6PM – 8PM in the Student Center, Room 202. 
Registration can be found by clicking here.
Senior Adults
Senior Adult Branson Christmas Trip
Trip Dates:  November 15-16, 2022
Join the senior adults as they take a trip to Branson this fall.  Enjoy two incredible shows – Sight & Sound Theatres: Miracle of Christmas and Brett Family Christmas Show; an evening tour of Branson Christmas Lights; and overnight lodging at Hampton Inn Branson Hills. 
Individuals are responsible for the cost of 3 meals.
Tuesday Lunch – Mel's Hard Luck Diner

Tuesday Dinner – Big D's BBQ

Wednesday Lunch – Lambert's Cafe
Cost is $160/person with 2 people per room (2 Queen beds)
$50 Deposit is Due with Reservation by October 2.  Payment is due in full by November 13.  Make checks payable to AHBC.  To register and pay deposit, visit arrowheights.org/events, see Lori Sutton, or stop by the church office during regular office hours.
*Space is limited.  We only have a handful of pre-purchased tickets available, so make your reservations ASAP.  This trip will sell out.
For more information, please contact Lori Sutton at 918.810.7218 or Pastor Rich Johnson at 918.455.5020 x200.
Women's Ministry
First Friday Friends
Join Arrow Heights' Women's Ministry for their monthly First Friday Friends on October 7th at 6:30 PM. Meet for dinner at Abuelo's on 71st and afterward head to AHBC Student Center for snacks and games. RSVP by October 2nd to Breanna at 918.698.2847.
Children's Ministry Events
WEE Ministry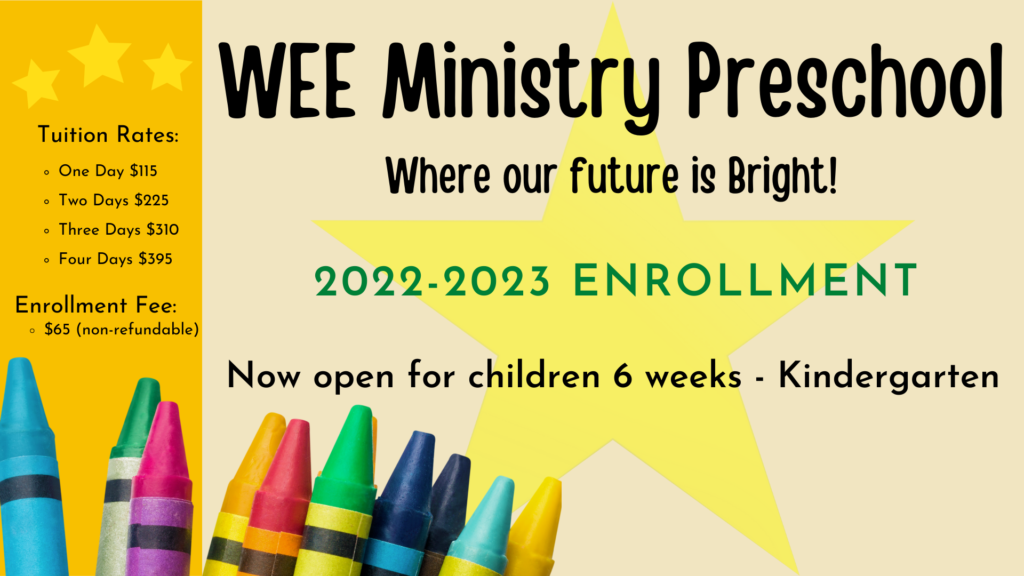 Enrollment for the 2022-2023 school year is now available.  Click here for more information or to enroll today!